Regular price
₹20,995
Sale price
₹14,600
Unit price
per
Sale
Currently unavailable
Result will be displayed here.
Get upto 5% Off & free shipping on your prepaid order
FREE Delivery
Get it between
-
Sold by: Fliptoy india-online Kids toy store More..
Cash on delivery

10 Days Replacement
Free door Delivery
Share
Warranty

Six-Month limited warranty on Battery

FLIPTOY warrants this product to the original retail purchaser as follows: The ride-on toys (except for the battery) are warranted against defective motors for one year from the date of the original purchase. The battery is warranted for six months from the date of the original purchase. An original receipt is required to validate your warranty. FLIPTOY will, at its discretion, provide replacement parts, and FLIPTOY reserves the right to substitute them if the part or model has been discontinued. To make a claim under this warranty, you must contact us. Proof of purchase is required, and shipping charges are the responsibility of the FLIPTOY.
View full details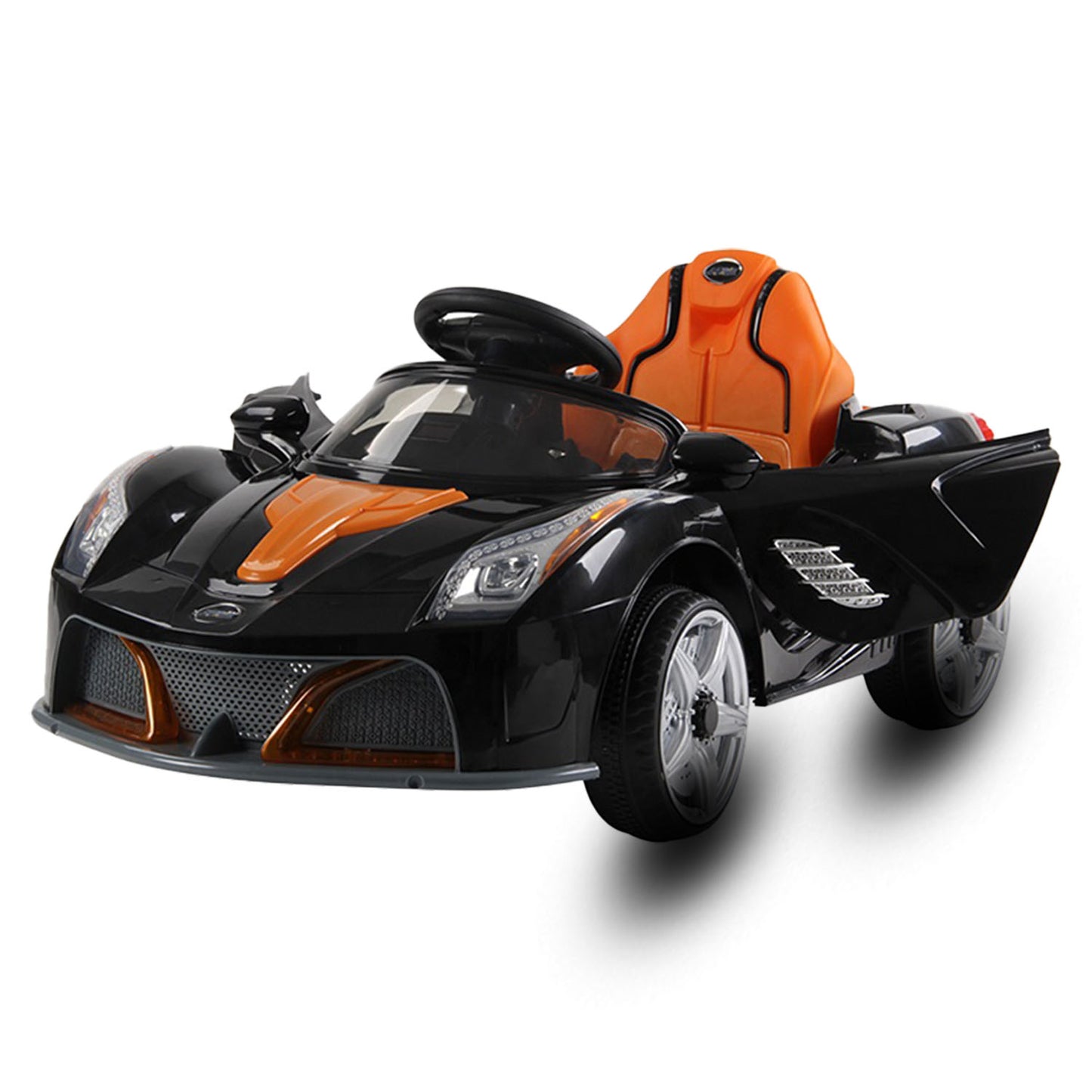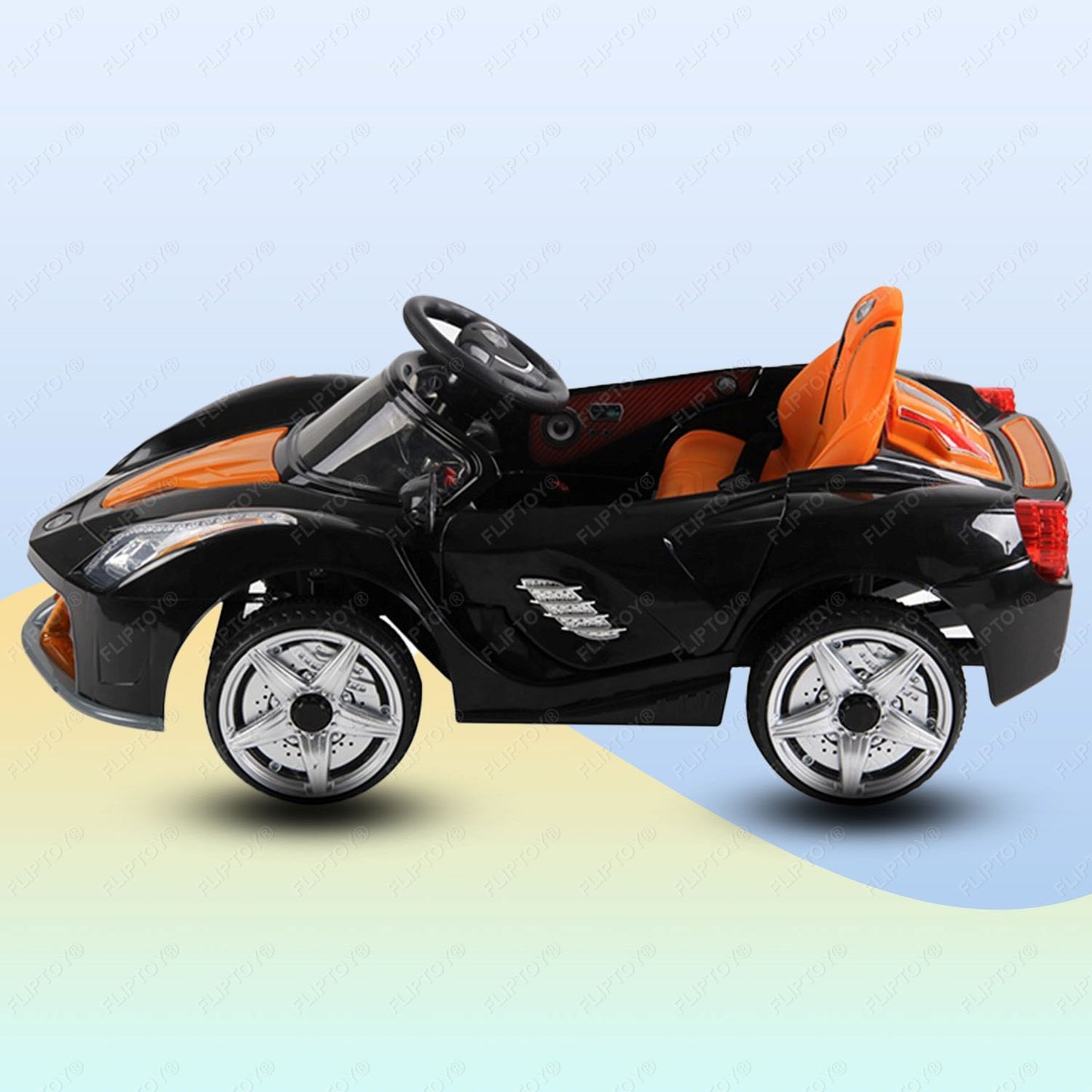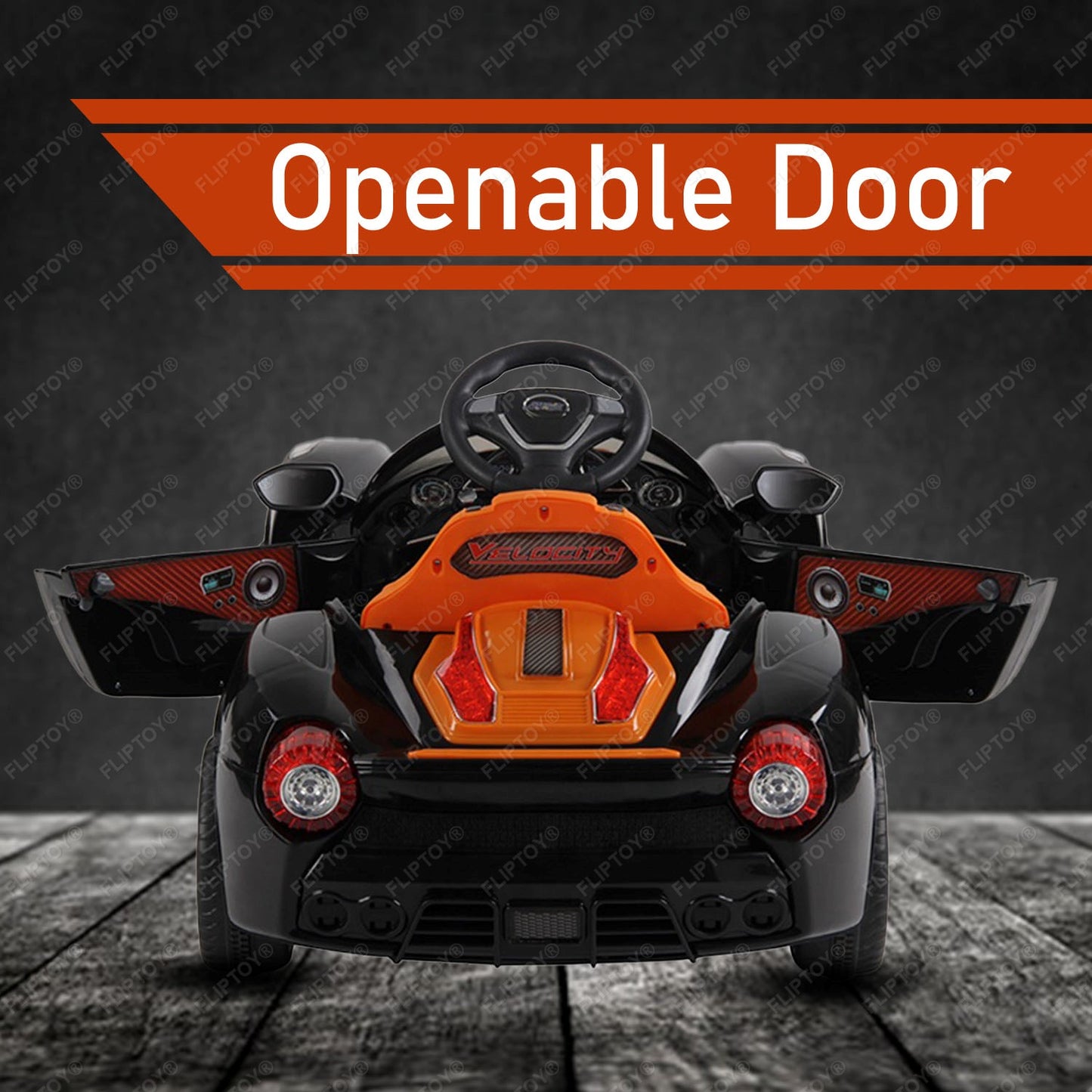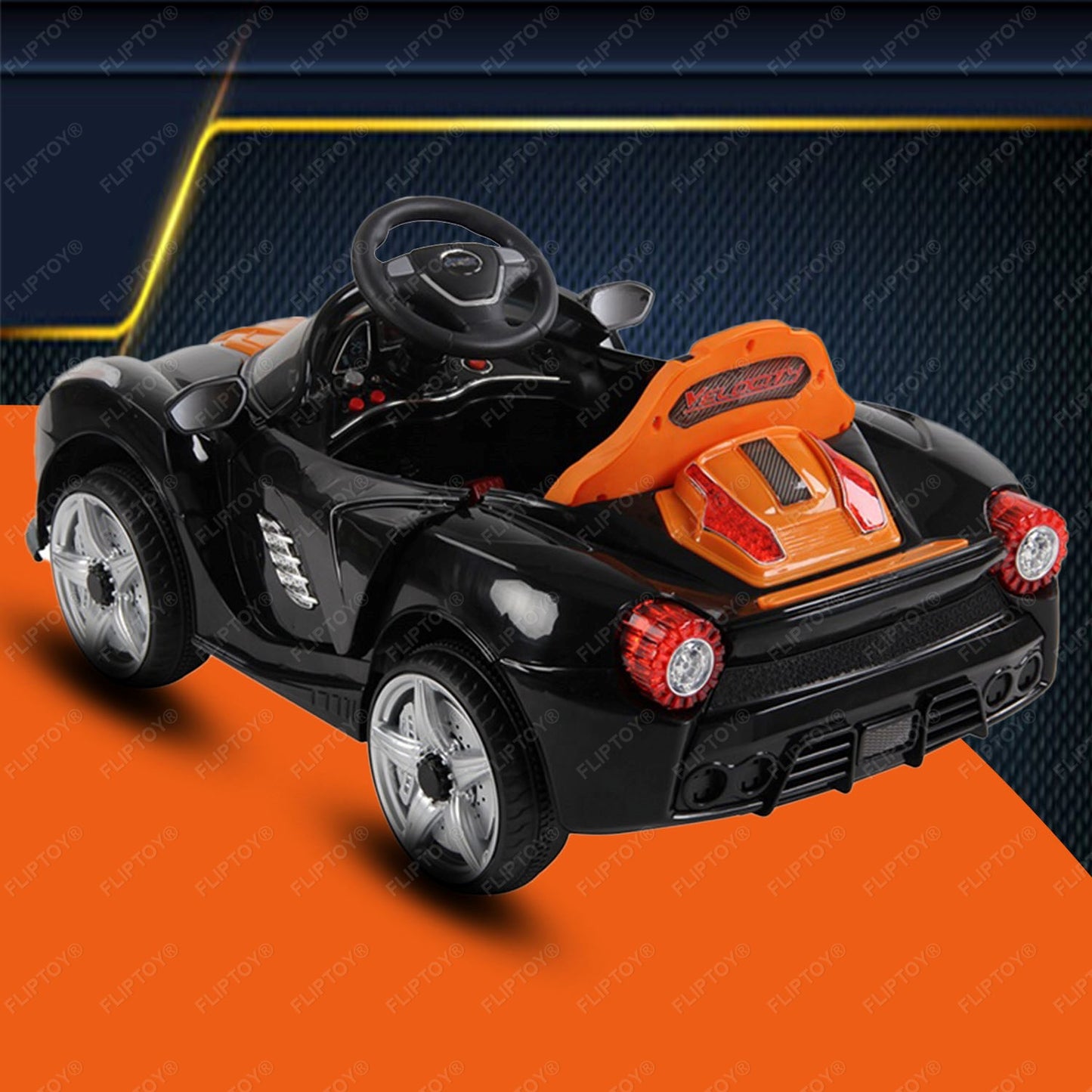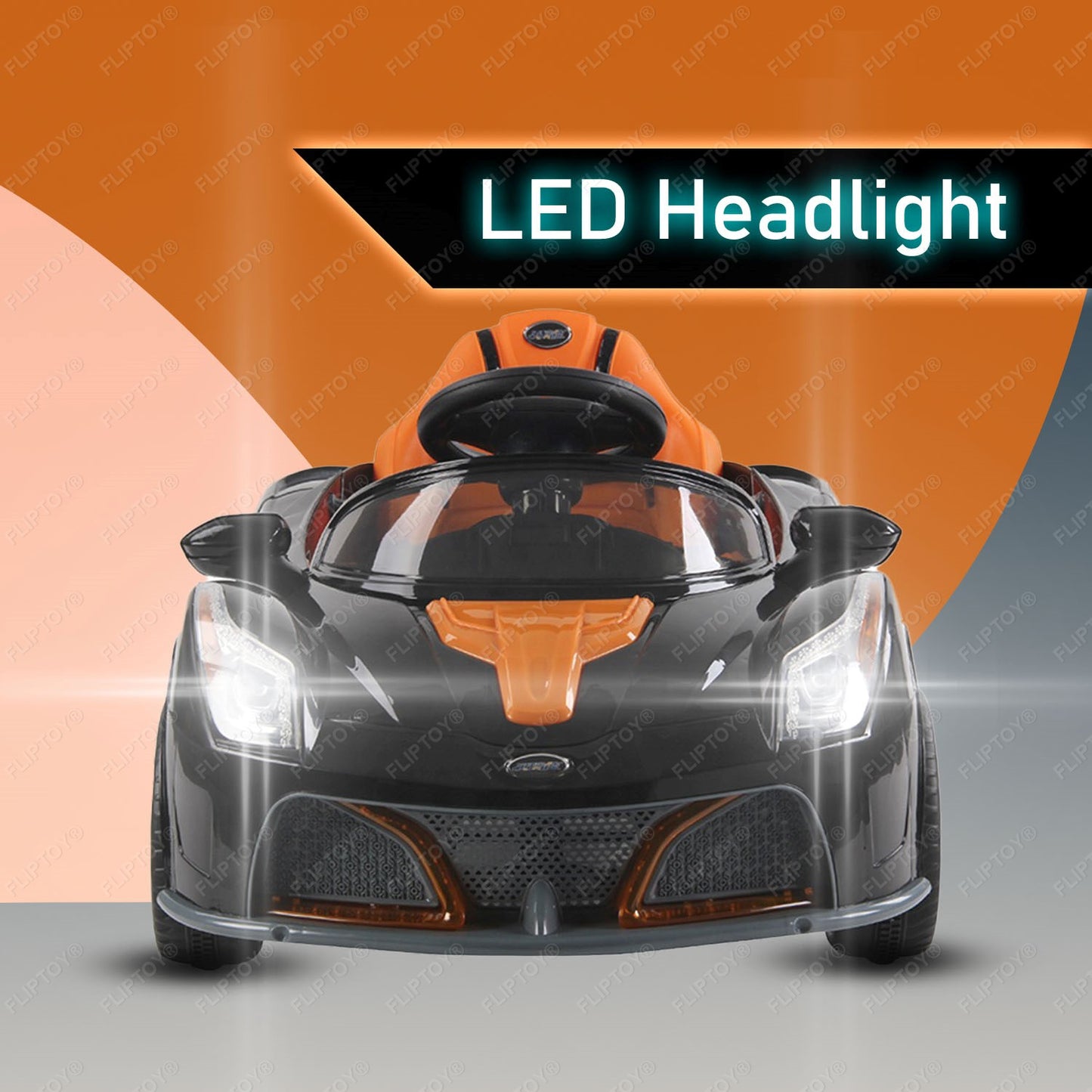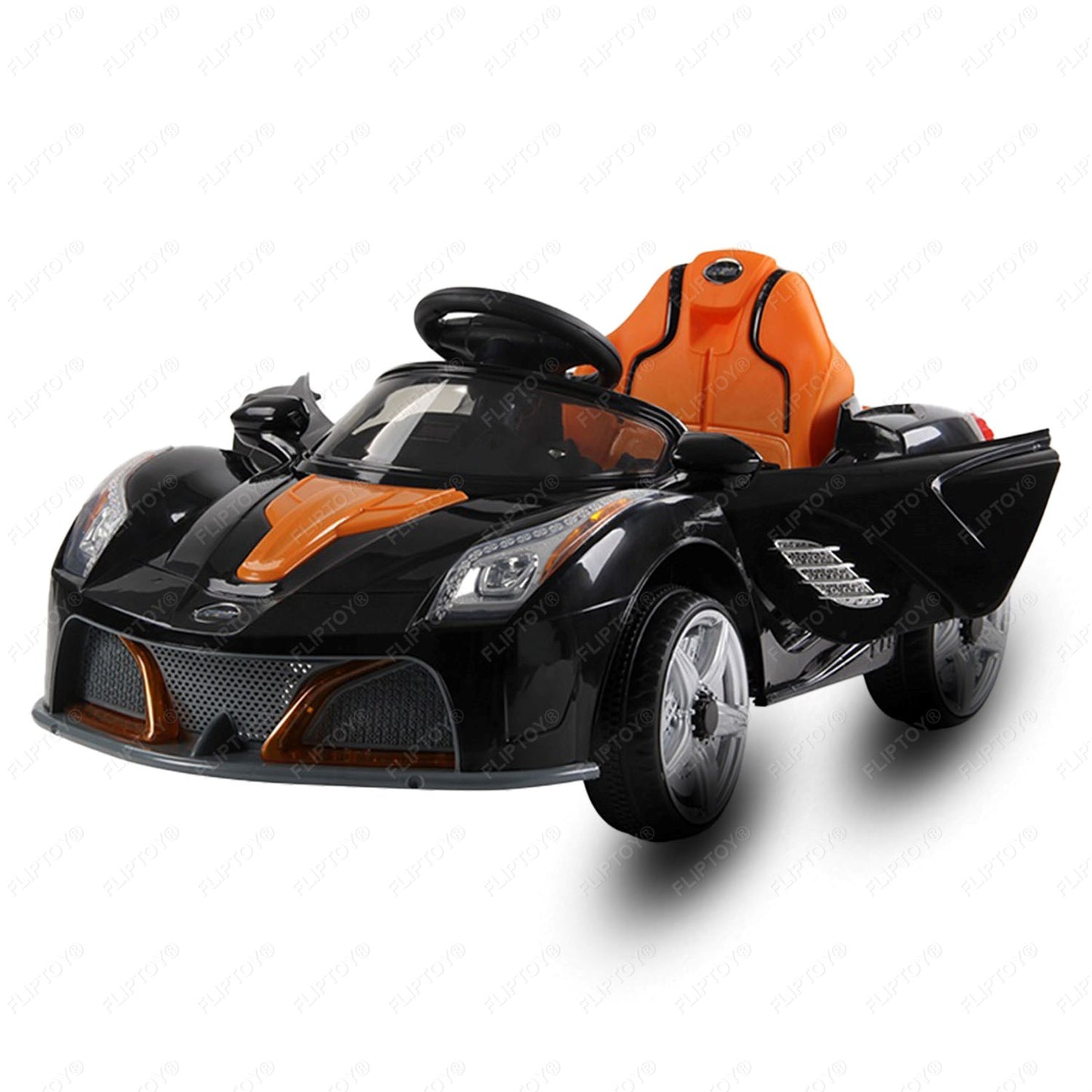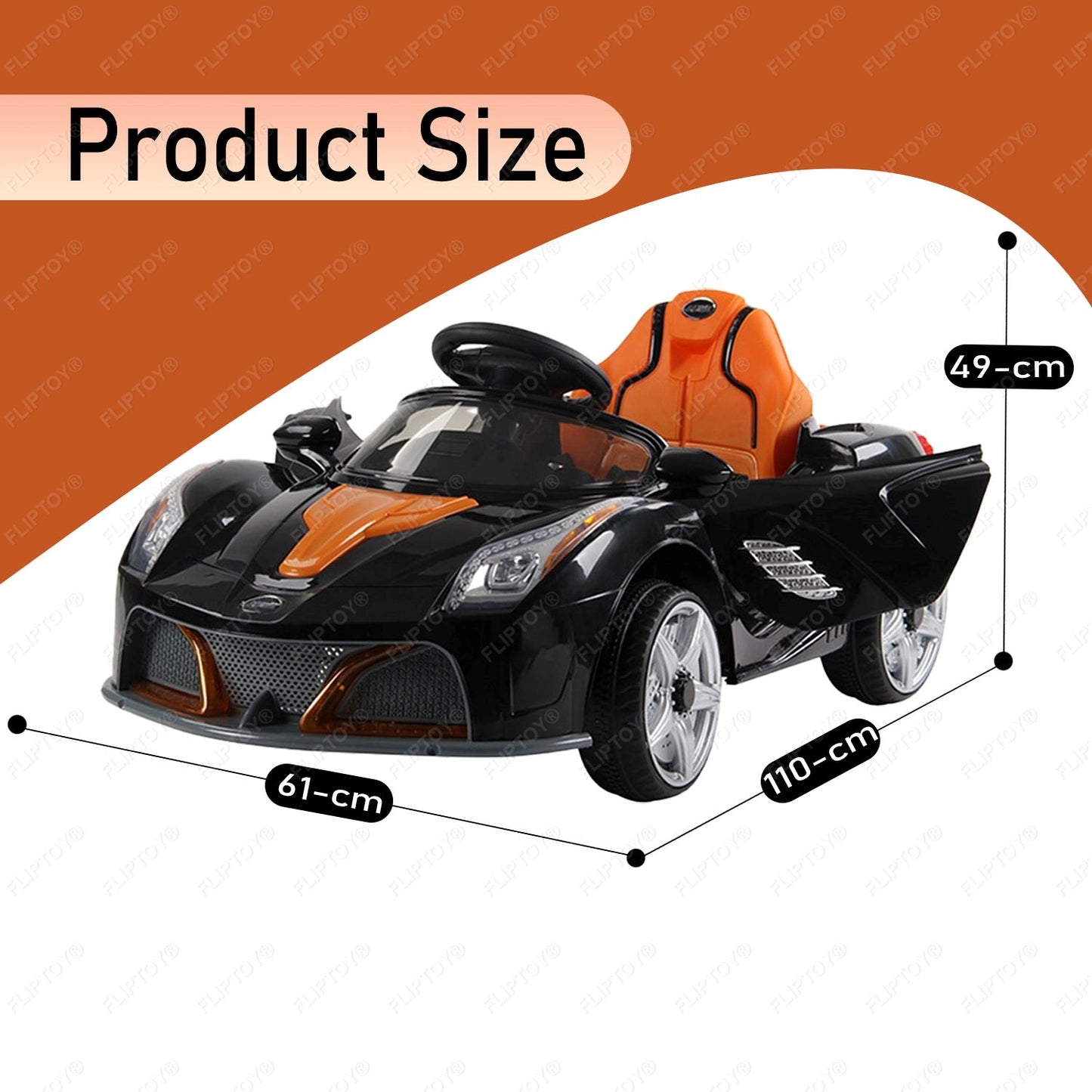 Product information
Technical Details
In the age of technology, children's toys have also advanced, and one of the most exciting additions to the world of kids' playthings is the 12V Battery Operated Ride-On Car with MP3 USB Support. These miniature vehicles have become a sensation among children and parents alike, offering an incredible blend of entertainment and development. In this article, we will delve into the features and benefits of these fantastic ride-on cars, exploring what makes them a must-have for your child.
Table of Contents
Introduction
The Thrill of Riding in Style
Safety First: A Parent's Concern
The Power Source: 12V Battery
Entertainment On-the-Go: MP3 and USB Support
Remote Control Functionality
Built for Durability
Educational Benefits
Assembly and Maintenance
Popular Brands and Models
Choosing the Right Ride-On Car
The Joy of Outdoor Play
Price Range and Affordability
Conclusion
Frequently Asked Questions
1. Introduction
In the hustle and bustle of modern life, keeping children entertained while promoting their growth can be quite challenging. The 12V Battery Operated Ride-On Car with MP3 USB Support has emerged as a fun and educational solution to this dilemma. These ride-on cars are designed to provide your child with hours of enjoyment while aiding in their physical and cognitive development.
2. The Thrill of Riding in Style
These battery-operated cars are more than just toys; they are a status symbol for your little one. The sleek and stylish design of these miniature vehicles mimics real cars, making children feel like they are driving the real deal. With attention to detail in the design, including working headlights and horn sounds, kids can feel like true drivers.
3. Safety First: A Parent's Concern
Safety is paramount, and these ride-on cars are equipped with features to ensure your child's protection. They come with seat belts, sturdy construction, and low-speed settings for younger children. Many models also include parental remote control, allowing you to take over if necessary.
4. The Power Source: 12V Battery
The heart of these ride-on cars is the 12V battery, providing ample power for hours of play. This not only ensures a thrilling experience but also enhances your child's motor skills as they control the vehicle.
5. Entertainment On-the-Go: MP3 and USB Support
One of the standout features of these cars is the inclusion of MP3 and USB support. Your child can enjoy their favorite music while cruising around the yard, adding to the overall fun and enjoyment. This feature also encourages sensory development.
6. Remote Control Functionality
Many models include a remote control that parents can use to take the wheel when necessary. This function is invaluable for teaching your child to steer safely, giving them a sense of independence while ensuring their safety.
7. Built for Durability
Kids can be rough on their toys, so these ride-on cars are constructed with durability in mind. They are made from high-quality materials that can withstand the rigors of playtime.
8. Educational Benefits
Beyond the entertainment value, these cars offer numerous educational benefits. Children learn about hand-eye coordination, spatial awareness, and basic traffic rules as they navigate their mini vehicles.
9. Assembly and Maintenance
Assembly is straightforward, and maintenance is minimal. These cars are designed with the busy parent in mind, ensuring that your child can quickly get back to their adventures.
10. Popular Brands and Models
Several reputable brands offer a wide range of ride-on car models. Some popular choices include Power Wheels, Peg Perego, and Best Choice Products, each with its unique features and designs to cater to your child's preferences.
11. Choosing the Right Ride-On Car
When selecting the perfect ride-on car for your child, consider factors like age, size, battery life, and safety features. It's essential to choose a model that aligns with your child's age and developmental stage.
12. The Joy of Outdoor Play
With these battery-operated cars, children are encouraged to play outdoors, fostering a love for nature and adventure. This not only provides a break from screen time but also promotes physical activity.
13. Price Range and Affordability
You'll find a range of prices for these ride-on cars, making it accessible for various budgets. The value they provide in terms of entertainment and education makes them a worthy investment.
14. Conclusion
In summary, the 12V Battery Operated Ride-On Car with MP3 USB Support is a remarkable addition to the world of children's entertainment. These cars offer style, safety, educational benefits, and endless hours of fun. They are more than just toys; they are tools for fostering your child's growth and development.
15. Frequently Asked Questions
1. Are these ride-on cars suitable for all ages?
These cars come in various models, and it's essential to choose one that matches your child's age and size.
2. Can parents control the car with a remote?
Many models come with a remote control, allowing parents to take over when needed.
3. How long does the battery last?
The battery life can vary depending on usage, but most models offer several hours of play on a single charge.
4. Are there safety features to protect my child?
Yes, these cars are designed with safety in mind, including seat belts and low-speed settings.
5. Do these cars require a lot of maintenance?
No, assembly is easy, and maintenance is minimal, making them convenient for busy parents. Invest in a 12V Battery Operated Ride-On Car with MP3 USB Support, and you'll be providing your child with the ultimate playtime experience while contributing to their development. These cars are more than just toys; they are a gateway to adventure and learning. So, let your child hit the road in style and create unforgettable memories today!
Choosing a selection results in a full page refresh.
Opens in a new window.